Welcome!
This is the main information platform of the Research Data Management Network of the University of Basel. This website provides information on research data management and points to key resources and service providers at the University of Basel.
Research data are all data generated or used during a research process. They serve to document and validate research results. It is material that can vary greatly depending on the discipline and research area and is created through various methods such as measurements, experiments, surveys, interviews, digitisation and much more.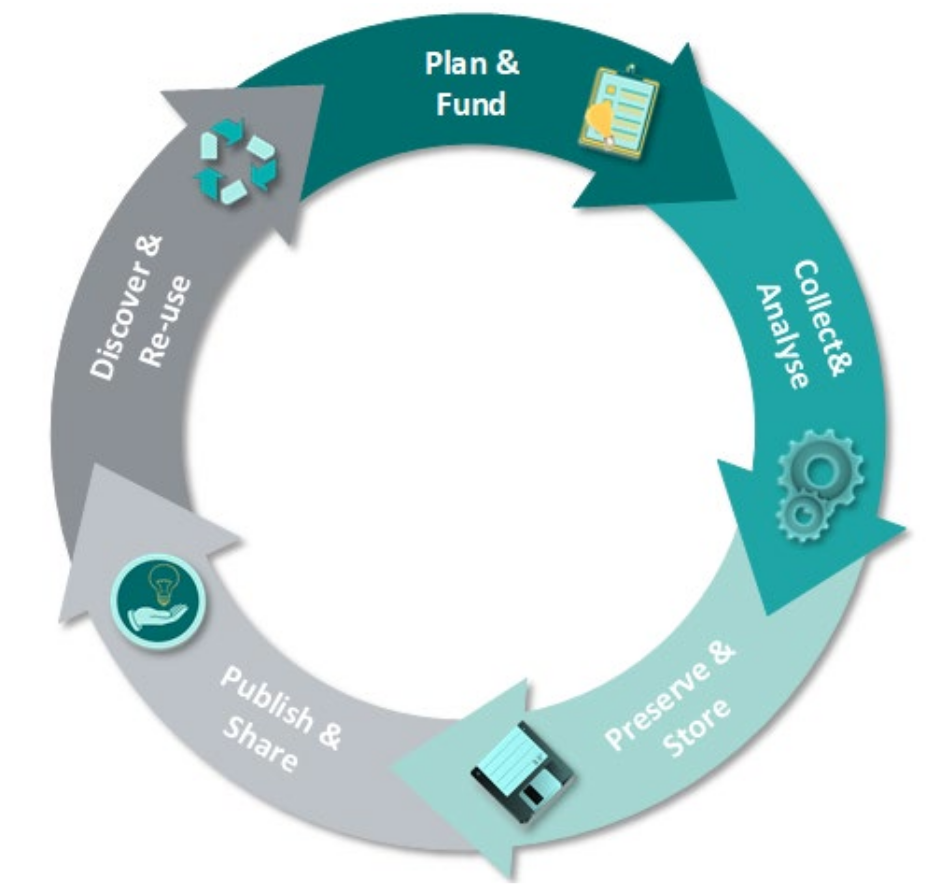 Research data management covers all aspects along the life cycle of research data:
Throughout the life cycle of research data, legal and ethical issues can arise in any research project.
On this website you will find various resources to help you improve your research process.
Contact and Support
If you have questions or need support on research data management you can contact us or write directly to the data steward(s) of your faculty.